Tuesday, April 27th, 2010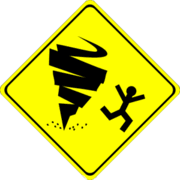 Because of performance problems on our Homefileserver we need to reboot the server tomorrow Wednesday, 28th of April 2010. This will cause a downtime between 07:00 and approximately 07:30.
This will result in a short service interruption for the home directories!
To protect you from losing or corrupting any of your files, it is best to close all open files on the home directories.
Update, 07:20: the homes are back…
Update, 09:45: various people experience login problems. We're working on it.
Update, Friday 10:00: problems resolved!